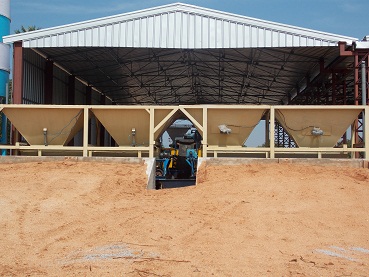 Batching Systems
Our Plant Control Systems are designed specifically for concrete batching plants, we also use our customers to provide details of requirements and preferences along with industry technical data. Our systems are designed to achieve four main objectives.
we provide solutions for batching system. We fulfill the requirements. Batching is one of the major and vital part of many industries. maintaining the quality as well as quantity of the output of a plant.
Product Specification
Each Bin 2.5 MT 4 nos (2500x1500x1500)
Weighting Conveyor: 800 mm width x 8 meter length fitted with 5H.P. Gear box & Motor.
Bin vibrator motor 1 H.P.
Discharge Screw Conveyor 2 H.P.
Discharge Belt Conveyor fitted with 2H.P. Motor
Mixer input Conveyor 600 mm x 7 mtrs with 3 H.P. Motor & Gear Box
Cement weight hopper with screw conveyor 5 mtrs length 3 H.P. Gear Box motor with Pneumatic Valve without compressor.