Batching Plant System
3 Bin Batching Plant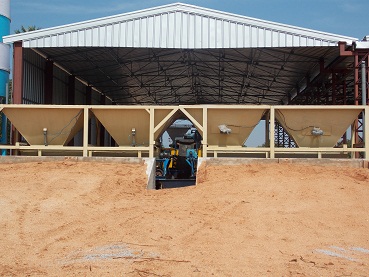 3 Bin Batching Plant Fully Automatic PLC Control with Load Cell.
Each Bin 2.5 MT 4 nos (2500x1500x1500)
Weighting Conveyor: 800 mm width x 8 meter length fitted with 5H.P. Gear box & Motor.
Bin vibrator motor 1 H.P.
Discharge Screw Conveyor 2 H.P.
Discharge Belt Conveyor fitted with 2H.P. Motor
Mixer input Conveyor 600 mm x 7 mtrs with 3 H.P. Motor & Gear Box
Cement weight hopper with screw conveyor 5 mtrs length 3 H.P. Gear Box motor with Pneumatic Valve without compressor.