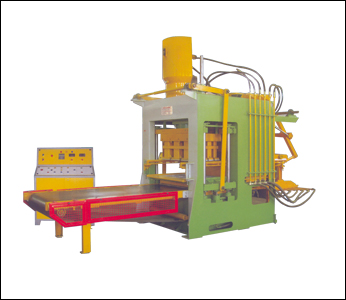 Bricks Machine
Benny Industries Offers bricks machine, clc blocks machinery, clc brick machinery, automatic clc brick machine, semi automatic clc brick making machine and automatic solid clc brick making machine in standard and customized options as per the requirements of our clients.
The bricks machine is available in different varieties. Using brick making machines, bricks are produced in a very easy and faster rate.
Exporter of Brick Making Machines - Hydraulic Concrete Block Making Machine, Hydraulic Operated Concrete Brick Making Machine.
Manufacturer of Bricks Making Machine - Double Vibrators Bricks Making. Brick Making Machine and Concrete Hollow And Solid Block Machine offered by Benny Industries.
Bricks Machine Salient features:

Compact structure
Low energy consumption
Reduced labor intensity
Directional vibration
Strong ramming strength
Product Details